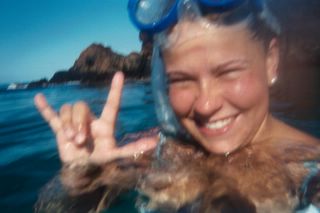 Can you believe I found an airline ticket for $395?
Our Lady of the Friendly Skies must be smiling on me.

Guess what else I learned counting down the days to my flight...
I am 28 years old.
I am 336 months old.
I am 1,465 weeks old.
I am 10,255 days old.
I am 246,135 hours old.
I am 14,768,155 minutes old.
I am 886,089,302 seconds old.

There are 337 days till my next birthday on which my cake will have 29 candles on it. Those 29 candles produce 29 BTU's, or 7,308 calories of heat
(that's only 7.3080 food Calories!) .
You can boil 3.31 US ounces of water with that many candles.

Talk about random, useless information.
This math lesson was brought to you by the letters S and M. :)