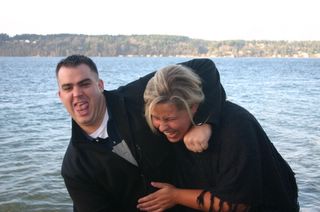 And I love him.
He's just about ready to finish his first year at Western...
You'd think he'd know not to play
chubby bunny
anymore!
He's getting ready to leave for India on Sunday...to serve with
Mother Teresa's order
, the Missionaries of Charity. He follows in the
footsteps of Michael G
, who spent time over there earlier this year, and has helped inspire many at Western to serve as well.
Please keep him and the Western students in your prayers as they head across the world!